The report can be accessed in your Web Portal:
Click the "Export" button in the existing Web Portal navigation.
Select the "Proof of Yield" option and the report is downloaded in the same format as other CSV exports.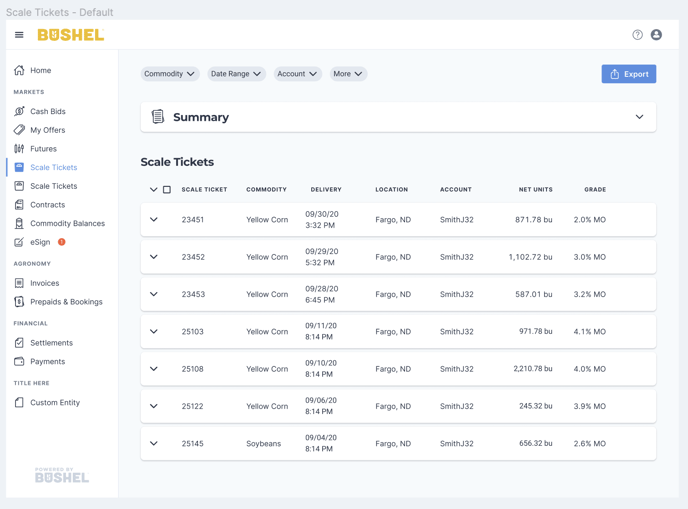 The report is generated as a PDF to ensure it is clear to read and can be used to share with other parties such as your insurance company.
The Proof of Yield report must be enabled by your Bushel-powered elevator. Reach out to your elevator if you do not have access.